Dr. L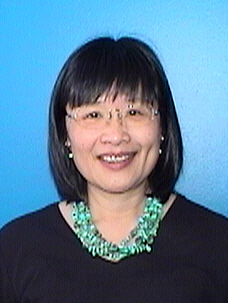 i-Li Hsiao has assumed the  (WIN) 2014-2016. WIN was founded in 1983 by women in the field of Nephrology. The overriding goal was to develop and provide mentors to women in the field. WIN strives to aid women develop exciting careers in the field of renal disease. WIN also advocates within the nephrology community for education and research relevant to women. Over the years, WIN has expanded its purpose to mentoring both professional men and women in the field of Nephrology.
Dr.Hsiao is the Program Director of Asian Renal Clinic at Brigham and Women's Hospital, This program is the first of its kind in the New England region and is designed to be a renal referral center serving large Asian population in Greater Boston area and around the world. Dr. Hsiao is also the creator of Community Kidney Disease Detection (CKDD) program, CKDD comprises student volunteers from American Pacific Asian Medical School Association (PAMSA)-Harvard Medical School chapters and Kidney Disease Screening and Awareness Program (KDSAP) at Harvard University. She is the founder and advisor for KDSAP, which has expanded beyond Harvard campus. It has formed official collaboration with American Society of Nephrology (ASN) to battle work force shortage. Dr. Hsiao has given talks on the topics of kidney disease prevention and led free health screening activities in various communities especially among the underserved populations.
Dr. Hsiao has been an active member at Harvard community and has received numerous awards for her outstanding clinical work, teaching and mentoring of students at all levels. Recognizing her effective clinical care, she was awarded the 2007 Starfish Award given by the BWH for commitment to excellence in patient care and teamwork. In recognition of her teaching abilities, she received a teaching award from the Harvard Medical School class of 2003. Of special note, she is one of the recipients of 2008-2009 Young Excellent Mentoring Award, the prestigious Clifford Barger Mentor Award at Harvard Medical School. Her mentees include students from colleges, medical school and business school at Harvard University, clinical and research fellows as well as students of Ph.D. graduate program. Dr. Hsiao is currently the co-program director of Harvard Summer Research Program in Kidney Medicine (HSRPKM).
Dr. Hsiao received her PhD from Department of Pathology and Cell Biology, Thomas Jefferson University in 1989 and her MD from Jefferson Medical College in 1995. She completed Internal Medicine training at Allegheny University Hospital in Philadelphia and was Chief Resident in Medicine supervising and managing a program with 150 residents. In 1999 Dr. Hsiao entered the MGH-BWH Nephrology training program at Harvard Medical School. She is currently an Assistant professor and an Associate Physician at Brigham and Women's Hospital, Harvard Medical School.